Training In Cybermissions
The courses have been changed so that you can start at any time and finish at any time. You can start straight away and complete the studies at your own pace.
We have three 6-week courses:

Cyber 101 - Theory of Cybermissions

Cyber 102 - Practice of Cybermissions

Cyber 103 - Community Computer Center (Internet Cafe) Ministry
These courses will require you to read some online material and browse and analyse some sample websites, and then post your responses in an online forum. Finally you will complete an assignment which you will email to your lecturer.
These are online courses and require access to the Internet on a regular basis.
A college level of English is required: there is a large amount of reading involved and there are regular writing tasks in the forums, journal and final assignment. Some basic computer knowledge is essential.
Objective: To encourage and equip Internet evangelists and cybermissionaries to work effectively and strategically in using the Internet to fulfill the Great Commission.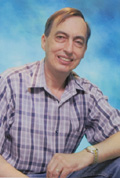 Instructors: John Edmiston is the course co-ordinator, facilitators include experienced members of the Internet Evangelism Coalition Global Forum. However the course is meant to operate in a community-based adult-learning mode where we teach each other and where all real learning is due to the work of the Holy Spirit (see Matthew 23:8).
Organization: Cybermissions.Org is a division of the Antioch Internet Bible International (http://www.aibi.ph) which is 501 (c) (3) religious non-profit corporation registered in the State of California, USA, and is based in Carson (Los Angeles). The AIBI is a member of the Internet Evangelism Coalition.
Who Can Enroll?: Great Commission Christians over the age of 18. You must agree with the Nicene Creed.
Enrolling
Enrolment is a three step process that takes between five to ten minutes.
1. Read the material below
2. At the bottom of this page there is a link to the enrolment form - fill out the form. Pay attention to the required fields.
3. Log in to the Interaction Center (your online classroom). When you first go to the Interaction Center you will need to register - and choose a username and password.
Educational Method: Online classes, readings, forums and reflective journalling.
Each week's lesson shall consist of three readings plus six additional links to websites that illustrate the points in that lesson.

Students shall discuss the readings and links together in the class forum and personally reflect on the course in their journal.

The course facilitator shall simply prompt and guide the process of adult reflection.

Readings vs. Links - Readings are for in-depth discussion. Links are for quick scanning and browsing.

We expect you to spend 20 minutes going through each reading and just five minutes looking quickly at each link.

(Hint: Don't get bogged down with some of the links, such as Usability.com, which offer vast amounts of information - bookmark it and return to it later.)
Time Commitment: Around 4hrs a week depending on reading speed - 1 hour to read the 3 articles, 30 minutes to visit 6 links at 5 mins each, 30 mins to write in the forums, 30 minutes to write in the journal, 1 hour to work on the strategic plan for your ministry.
Cost: A donation of $25 for those who can afford it - here are three good reasons for the cost:
a) Personal Motivation - people who donate tend to press on to complete the course and do the assessment while people who do it for free tend to stop half-way.
b) Cost Recovery- This ministry costs around $6500 a year to run in overheads alone. Your donations are a real help.
c) Biblical - the laborer is worthy of his hire etc.
You can pay by IKOBO , Paypal or by cheque on a US bank
Texts: Print texts tend to be expensive or unavailable in many countries so we have deliberately not set a compulsory textbook.
The closest thing we have to a textbook is the online Web Evangelism Guide by Tony Whittaker (who will join us as one of the guest lecturers). Quite a few of the set readings are from it.
However Perspectives On The World Christian Movement edited by Ralph Winter and Steven C. Hawthorne and E-vangelism by Andrew Careaga would both be very helpful in this course.
There is also a Cybermissions Reading List for those who want to do some deeper study.
Dates: The courses have been changed so that you can start at any time and finish at any time. You can start straight away and complete the studies at your own pace.
Assessment:
Cybermissions 101: A 2000 word (4 page) essay on the topic: "The concepts, possibilities, limits and strategic utility of Internet based Christian minsitry."
Cybermissions 102: A 2000 word (4 page) strategic plan: That answers the six questions: "who, what, when, where, how and why" - relating to a specific Internet-based ministry project, and which applies the principles taught in both Cybermissions 101 and 102
Cybermissions 103 - A 2000 word (4 page) essay on the topic: Detail the practical process for setting up an Internet cafe or community computer center for Christian outreach.
See the AIBI Assessment Center for further help.
Outcome: You will receive a Certificate of Completion from the AIBI. This is similar to in-service courses in the workplace.
TOPICS
Cybermissions 101 - Theory of Cybermissions
download the Cybermissions 101 course guide
| | |
| --- | --- |
| Week No. | Topic |
| 1 | The Nature and Theology of Cybermissions |
| 2 | Who Is Online And What Do They Want? Web Demographics, Push & Pull Technologies... |
| 3 | Decisions In Cyberspace - Bridge Strategies, Revised Engel Scale etc. |
| 4 | Online Communities, Virtual Teams, Relationships In Cyberspace |
| 5 | Online Communication - Writing Skills, Chat, Lists, MOOs, Personal Communication Online |
| 6 | Reaching Post-Moderns Online |
Cybermissions 102 - Practice of Cybermissions
download the Cybermissions 102 course guide
| | |
| --- | --- |
| Week No. | Topic |
| 1 | Reaching Major World Religions Online |
| 2 | Reaching Creative Access Countries Online |
| 3 | The Local Church And Cybermissions |
| 4 | Website Design and Construction - Usability, Design Tips & Tricks, CSS etc. |
| 5 | Community-Building Tools - PHP-Nuke, Forums, Blogs, & How To Run Online Communities |
| 6 | Funding, Staff and Volunteers, Publicity, Networking, Synergies With Offline Ministries. |
Cybermissions 103 - Community Computer Center (Internet Cafe) Ministry
download the Cybermissions 102 course guide
| | |
| --- | --- |
| Week No. | Topic |
| 1 | The Digital Divide & Community Computer Centers |
| 2 | Designing Your Approach To Your Target Community |
| 3 | Icafe Networking & Using Thin-Client Technology |
| 4 | Setting Up Your Computer Center - Things To Do, Practicalities, Check-Lists, |
| 5 | Finding Computers, Software and Funding |
| 6 | Maintenance And Security Issues Including "Safe Surfing" Issues |
ONLINE CLASSROOM
The

Interaction Center

is where your online classrooms are located and where you participate in forums, use a reflective journal or upload certain files. You will find links to these on the left-hand side of the relevant subject area.

The forums are public discussion areas for each subject. They will have topics - and you are expected to contribute a reply/replies to the question being asked. The whole class can read the forum and so it becomes a place for Christian discussion and debate (in a spirit of mutual edification). Personal attacks ('flames") are not allowed.

The reflective journals are for your personal reflection on the course material. Only you and the lecturer get to see what is written there. You can freely express yourself.
Rules, Disclaimers etc
By enrolling in this AIBI / Cybermissions.Org course you are stating that you are:
A Great Commission Christian

And is over 18

By enrolling you acknowledge that you realize that the following activities are banned at both the AIBI and Cybermissions.Org:

Unsolicited commercial e-mail or "spam". Multi-level marketing. Attempting to fund-raise from students or faculty.

Uploading viruses, exe files, pif files, pornographic material, music files or copyright material or sharing such files with fellow students.

Abusing, harassing or "flaming" other students or faculty.
The AIBI or Cybermissions.Org cannot be held responsible for the actions of third-parties such as other students or spammers or ISP's or those who post offensive material. If you notice such material on a forum or in a class-related email by all means bring it to our attention and we will check it out, and if necessary, remove it from the website.
If you have read and agree with the material above - fill in the enrollment form
For questions, comments and further information you can always email me