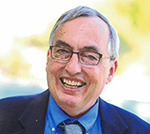 Cybermissions is the use of computers and the Internet for the cross-cultural communication of the gospel of Jesus Christ.
This involves the use of web pages, mobile devices, social media and Internet cafes to share the Gospel.
The Internet can also be used for evangelism, discipleship, theological training, counseling, and leadership development.
Our CEO is Rev. John Edmiston an Australian missionary, author and seminary professor who lives in Los Angeles. John is available for speaking engagements.